The Horror of Sexual Assault on College Campuses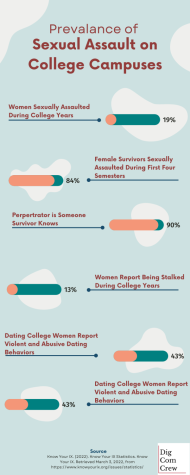 According to Philly Mag, a 22-year old female student at Bryn Mawr College has filed a federal lawsuit against her former professor, Nelson David Barreto, regarding an incident of sexual assault and harassment. The student states that Barreto was her Spanish professor in 2019. At the end of the semester, he invited her and another student to dinner to celebrate. Following dinner, he came back to the girls' apartment and started making aggressive sexual advances towards the student. Jane Doe reported the incident to her mother who then reported it to Bryn Mawr College's Title IX office. The office called Barreto in for a meeting, however, Barreto failed to show up after being told his attorney could be present but not active during the meeting. Barreto soon filed his resignation from the college.
Jane Doe's report has brought many former female students of Barreto's forward as well. These students have reported Barreto to the college. However, according to the article, the college failed to handle the situation adequately, leading to Barreto continuously assaulting his students.
Unfortunately, Jane Doe's story is not uncommon amongst university women. Sexual assault on college campuses is an extremely prevalent matter seeking reform.
An Underreported Issue
Although a sufficient amount of sources have proven the prevalence of sexual misconduct on college campuses, many campuses' reporting fails to corroborate this. Every public college or university receiving federal funding is required to report information regarding sexual misconduct on their campus.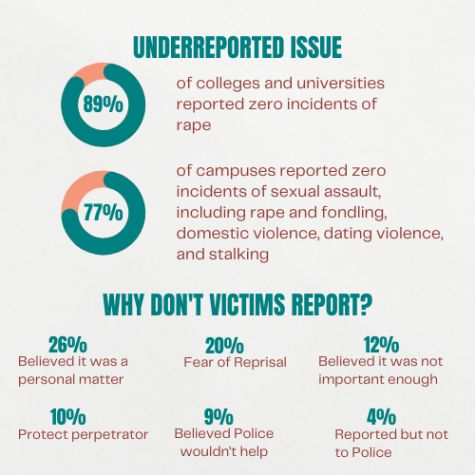 While reporting these incidents to authorities will not solve the trauma and psychological damage that victims are forced to deal with, institutions will realize the severity of the issue and force them to create solutions.
According to the Rape, Abuse, and Incest National Network (RAINN) regarding female victims aged 18-24 and American Association of University Women (AAUW).
New Legislation in Pennsylvania
In Pennsylvania, Governor Tom Wolf has recently spearheaded legislation to combat sexual violence on campus. Of this legislation, campuses will be required to provide "clearer policies about sexual consent and information on counseling and protective services for victimized students." This legislation could be a step in the right direction for combatting the ever-growing issue of sexual assault.
Nonprofit Resources
Women Organized Against Rape (WOAR): details self-care tips and the importance of therapy after the attack. They also help connect victims to PSARC, the Philadelphia Sexual Assault Resource Center, by calling and paying for an Uber to and from PSARC.
Pennsylvania Coalition Against Rape (PCAR): lists questions students should ask colleges to understand their rights and reporting protocols. They also connect students to various resources that will help them further understand their rights
Equal Rights Advocate: released a Student Survivor Toolkit. The Student Survivor Toolkit was created by survivors of sexual assault and thoroughly details every step students can take to make sure they are safe. This includes a step-by-step guide to the Title IX process and tips for preparing for a hearing. This resource can be beneficial due to the confusion the reporting process often causes
This post is a part of an ongoing series examining violence against women. In this Digital Communications Capstone course, student-produced content focuses on the specific topics of cyberbullying, sexual harassment in the workplace, sexual assault on college campuses, domestic abuse among women, and LGBTQ women.
As a mercy institution, Gwynedd Mercy University explores five critical concerns: Women, Nonviolence, Earth, Immigration, and Racism. This series focuses on the critical concerns of Women and Nonviolence.
Leave a Comment
Your donation will support the student journalists of Gwynedd Mercy University. Your contribution will allow us to purchase equipment and cover our annual website hosting costs.
About the Contributor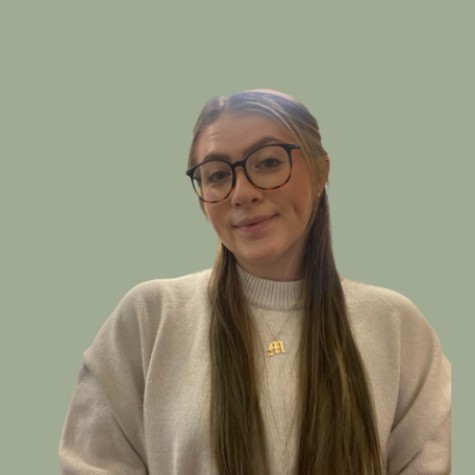 Maggie Kraus, Content Producer
Maggie is a Digital Communications senior at Gwynedd Mercy University. Maggie is interested in using digital platforms to spread awareness of issues impacting...