Courts award damages in sexual assault complaint
Read about laws and resources that support women in the workplace
Female Employee Harassed by Iowa DHS
According to Des Moines Register, Tracy White, an Iowa Department of Human Services (DHS) employee, was awarded $790,000 in damages for being sexually harassed by DHS. White worked as a social work administrator and senior manager and was awarded $260,000 for past claims and $530,000 for future sexual harassment claims. She filed a lawsuit in November 2019, claiming the department's workplace interactions often included sexual references and lewd, inappropriate behavior, including alleged explicit comments about her and other employees, discrimination against females and LGBTQ workers, and hiring and promotion decisions on attractiveness. As the case went to trial on May 8, 2021, White's attorney stated her client suffered from depression, anxiety, shingles, and other physical ailments due to sexual harassment. As a result, White attended counseling and had marriage issues. White claimed the sexual harassment actions came from her then-boss; he and a DHS supervisor were investigated and later terminated from their job. 

Sexual Harassment in Media Industry 
Etactics reported that media is the job industry where women experience sexual harassment the most, with 41% compared to the other industries. According to NBC News, the media industry has the power dynamics of being more discriminatory than any other industry. It is a relationship-driven industry where gatekeepers control rewards in money, influence, and visibility. Some powerful gatekeepers in media abuse their power because they realize that their strength is superior to others, and women will not resist. Once women experience sexual harassment, it's challenging to speak up and tell someone about the incident because they may have been threatened or fear losing their job. The International Women's Media Foundation reported that more than half of 64.48% of the 822 women journalists who responded to their survey had experienced intimidation, threats, or abuse of being sexually harassed at work. 
Federal & PA Laws  
The Ending Forced Arbitration Act, the Pennsylvania Human Relations Act, and the Civil Rights Act of 1964 (Title– VII) address sexual harassment cases. The Ending Forced Arbitration Act is a new bill passed on February 10, 2022, restricting employers from forcing sexual harassment and sexual assault claims into arbitration. According to The National Law Review, the act gives people alleging sexual harassment or sexual assault the right to void pre-dispute joint action waivers and proceed in the appropriate court or agency under state, federal, or tribal law. The Pennsylvania Human Relations Act was passed in 1955 as a state law prohibiting discrimination against employees in the workplace. Swartz Swindler stated that the reasoning behind the law being enacted was because workers who are not given equal employment opportunities may not reach their fullest potential. Lastly, the Civil Rights Act of 1964 (Title VII) was passed in 1964 that prohibits workplace discrimination because of sex, religion, race, national origin, or color. If you think you were overlooked out of a job because of your faith, race, sex, or color, this act works, and you can file a lawsuit.
3 Nonprofit Organizations
Women's Law Project  
The Women's Law Project is a nonprofit organization founded in 1974 and works to defend and advance the rights of women, LGBTQ+, and girls in Pennsylvania and beyond. The organization prioritizes work on behalf of people facing multiple forms of oppression based on sex, gender, race, ethnicity, class, pregnancy, etc. It's the mission to leverage the power of the law to eliminate gender bias and discrimination against women. The Women's Law Project is different from other nonprofit organizations because they are dedicated to listening to women and being guided by their experiences and are the largest stated-based law center that addresses women's rights. 
9to5 (National Association of Working Women) 
The 9to5 (National Association of Working Women) organization was created in 1973 by a group of female office workers in Boston discussing how they were treated. As a result, the women decided to fight for equal treatment and fair pay. The organization is now one of the largest and most respected national membership organizations of working women in the U.S., dedicated to broadcasting working women's issues. The Lily Ledbetter Fair Pay Act, the Civil Rights Act of 1991, the Family Medical Leave Act, and the 1978 Pregnancy Discrimination Act are national policies that the organization worked for and won. 
Equality Now 
In 1992, Equality Now was founded by a group of women in New York. Their mission was to use the law to protect and promote the human rights of women and girls across the world. The organization was created to address misogyny so that every woman and girl could live free, fearless, and safe. Ending sexual exploitation, achieving legal Equality, ending sexual violence, and ending harmful practices are the issues that Equality Now tackles. Since being created, Equality Now has become the standard for activism where women's needs are translated into national, regional, and international law, policy, and practice. The organization has programs that establish and expand laws that protect the rights of women and girls, prevent or repeal discriminatory laws, and build sustainable partnerships that will sustain changes and further Equality.   
GMercyU Critical Concern: 
This post is a part of an ongoing series examining violence against women. In this Digital Communications Capstone course, student-produced content focuses on the specific topics of cyberbullying, sexual harassment in the workplace, sexual assault on college campuses, domestic abuse among women, and LGBTQ women. 
As a mercy institution, Gwynedd Mercy University explores five critical concerns: Women, Nonviolence, Earth, Immigration, and Racism. This series focuses on the critical concerns of Women and Nonviolence. 
Leave a Comment
Your donation will support the student journalists of Gwynedd Mercy University. Your contribution will allow us to purchase equipment and cover our annual website hosting costs.
About the Contributor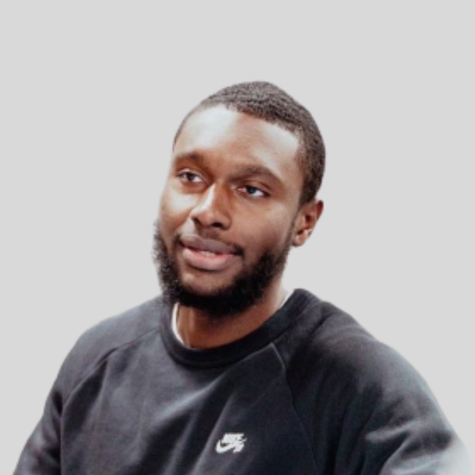 DaQuan Brinkley, Content Producer
DaQuan Brinkley is a senior Digital Communications major at Gwynedd Mercy University. A member of GMercyu's Men's basketball team, DaQuan often splits...