Attacking LGBTQ+ Women
Mia Green's smile was described by her friends and family as perfect and contagious, lighting up the room wherever she went. Her loved ones adored her sweet spirit, making losing her that much more devastating. The joy she spread was cut short at age 29, as she became yet another statistic. As a transgender women of color, she was targeted and became a hate crime victim in the "epidemic of violence" that is violence against transgender individuals, particularly among trans women.
LGBTQ+: The Issue
The LGBTQ acronym stands for Lesbian, Gay, Bisexual, Transgender, and Queer. Lesbian, gay, and bisexual all refer to sexuality, while "transgender" refers to any individual whose gender identity differs from their assigned sex at birth. "Queer," meanwhile, is an umbrella term used to encompass both gender identity and sexuality.
According to the International Journal of Iberian Studies, gender violence is exercised frequently against members of the LGBTQ community because the desire to hold control and power over women overlaps with existing homophobia and transphobia. Oftentimes, sexist, homophobic, and/or transphobic language is used as a tool that ultimately leads to violence against queer women. This is where intersectionality and identity overlap come into play with this issue of violence against LGBTQ+ women.

To learn more about intersectionality, visit Womankind Worldwide.
Pennsylvania: A Growing Concern
At the state level, LGBTQ is not a protected class. However, the city of Philadelphia does have this protection: this city and forty other Pennsylvania municipalities passed non-discrimination legislation that aims to protect LGBTQ+ people. The Philadelphia district attorney's office also has an LGBTQ advisory committee to "improve the city's law enforcement relationship with members of the community, particularly victims of crime."
Still, there has been an 'epidemic of violence' against Philadelphia's transgender community, where trans women are targeted. Transgender people, especially women of color, are susceptible to violent hate crimes. Worse, the 'gay panic' defense is still present in Pennsylvania, which claims that the attacker felt threatened enough by an individual's sexuality and/or gender identity to "justify" their attack.
In addition to being attacked by strangers, LGBTQ+ individuals also experience domestic violence and abuse. Roughly 31-50% of transgender individuals have experienced intimate partner violence, compared to 20% of cisgender people. This issue is particularly apparent with trans women; as mentioned previously, there is an overlap of gender control (sexism) as well as transphobia worsening the matter.
The Pennsylvania Human Relations Act does not include sexuality or gender identity. Senate Bill 947 was proposed in 2017 to make LGBTQ a protected class in Pennsylvania, but it still has not passed. Despite a large and active LGBTQ community in the state, there is still work to be done for equality.
Nonprofit Help
The Human Rights Campaign, a national organization, supports LGBTQ+ individuals by pushing for equality, striving for better treatment, and ending violence and discrimination. HRC's website provides resources for community members and allies, and its extension, HRC Foundation, provides programming.
There are also regional nonprofit organizations. Pennsylvania's Youth Congress works for "meaningful community engagement and effective advocacy" through providing resources, trainings, and workshops, and pushing for legal actions to be taken to protect the community.
Philadelphia's Mazzoni Center serves the LGBTQ+ community by providing proper health care, gender-affirming car,  and other supportive services. This organization also helps run the Philadelphia Trans Wellness Conference.
This post is a part of an ongoing series examining violence against women. In this Digital Communications Capstone course, student produced content focuses on the specific topics of cyberbullying, sexual harassment in the workplace, sexual assault on college campuses, domestic abuse among women, and LGBTQ women.
As a mercy institution, Gwynedd Mercy University explores five critical concerns: Women, Nonviolence, Earth, Immigration, and Racism. This series focuses on the critical concerns of Women and Nonviolence.
Leave a Comment
Your donation will support the student journalists of Gwynedd Mercy University. Your contribution will allow us to purchase equipment and cover our annual website hosting costs.
About the Contributor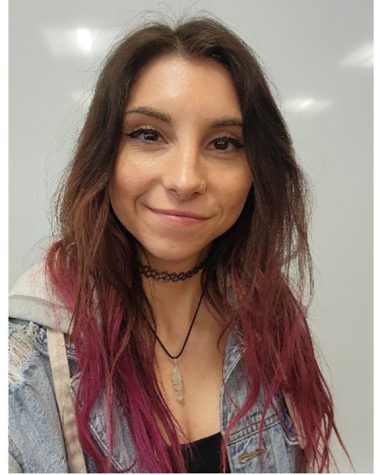 Natasha Halovanic, Content Producer
Natasha Halovanic is a junior Digital Communications major at GMercyU. She has a passion for reading, writing, and editing (whether it be audio, video,...